Everdrive 64 V3 (Cartridge Form) With Shell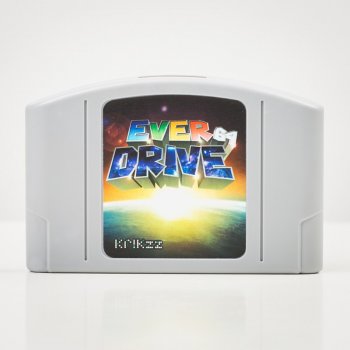 Product Code: 0154
Reward Points: 1390
Availability:

Out Of Stock
£139.99

Price in reward points: 139000
---
Tags Everdrive 64 V3
Play backup roms on your N64 like never before with the New Everdrive 64 V3.
Features:

What has been updated for the Everdrive 64 V3:
256Kbyte battery RAM (Save RAM) Now the N64 doesn't need to be reset to save the game

RTC (real time clock)

Game pak saves does not require reset

SD card can be pushed in and pushed out

USB port with speeds of 800k - 1Mbyte/s. (USB port useful for developers)

Features that the Everdrive 64 V2.5 and V3 both have:
High compatibility. almost 100% compatibility with the n64 game library

64Mbyte (512mbit) SDRAM for ROM data (max ROM size 64Mbyte)

SD and SDHC cards are supported

FAT16/FAT32 support. Unlimited partition size for FAT32

SD to SDRAM transfer speed up to 23 Mbyte/s

NES Emulator

Gamepack saves support (SRAM, SRAM128Kbyte, EEPROM16k, EEPROM4k, FlashRam)

GameShark cheats supported

IPS/APS patches

Region free! Just flick the switch by the SD card slot to change the Everdrive's region from NTSC (American/Japanese) to PAL (European)
CIC boot emulator. Enough to have CIC6102/CIC7101 to play any games

No extra software needed

Byteswapped and non-byteswapped ROMs are supported

It is possible to update firmware with an SD card.

Setting up the Everdrive 64 V3 & demonstration [video]