Delivery Policy
Free shipping within the UK
Most packages are shipped with Royal Mail. If an order is larger, or heavier than usual. It will be sent by MyHermes, or UPS.

Packages will normally arrive 2 to 3 days after being dispatched.

Worldwide Delivery
To calculate the delivery charge for your country. You need to add the product to cart and then click Estimate Shipping & Taxes:
Type your country name in, you can put anything for region state and post code, as the price doesn't change based on where you are located within a specific country.

Push Get Quotes to find out how much the Delivery charge is.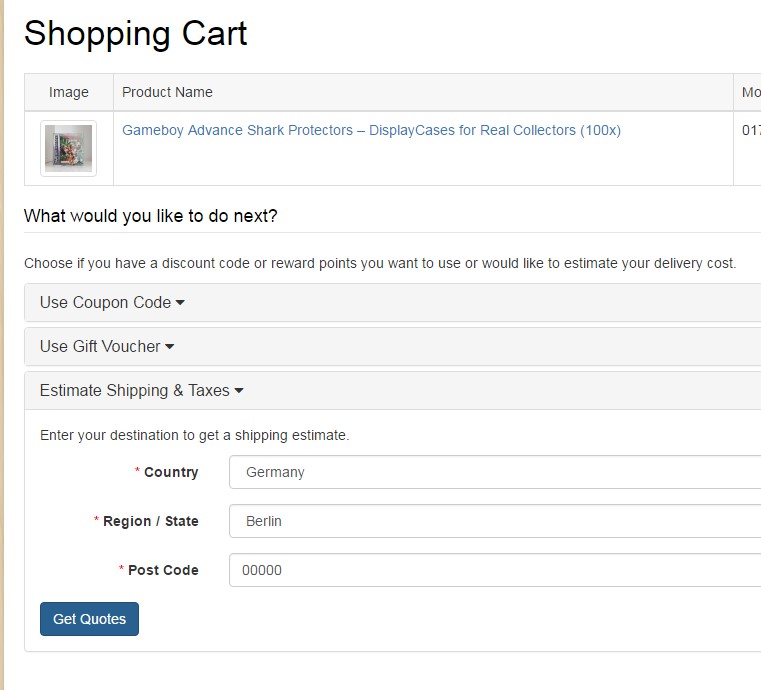 Delivery time varies from country to country.

It is approximately 1 to 2 weeks for Western, Southern and Central Europe.

Approximately 2 to 3 weeks for North America, Australia and New Zealand.

Approximately 2 to 5 weeks for South America and Russia