Gamebit Screwdriver Set 3.8mm & 4.5mm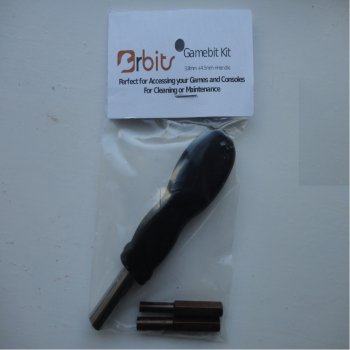 The Gamebit Screwdriver Set includes.
1x 3.8mm Gamebit

1x 4.5mm Gamebit

1x Gamebit handle

The Gamebit Screwdriver set is capable of opening a NES, SNES, N64, Game Boy Original, Game Boy Color, Mega Drive, Master System and Genesis games. SNES, N64, GameCube and Game Gear consoles. It also will work with some TV boxes.