Master Everdrive X7 (Cartridge Form) With Shell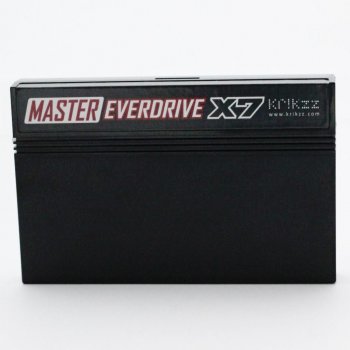 Product Code: 0070
Reward Points: 1290
Availability:

In Stock
£134.99

Price in reward points: 129000
---
Master Everdrive X7 is an upgraded version of the Master Everdrive flash cart. It lets you back up and play the Master System and SG-1000 games on your Master System.
Warning: This currently isn't compatible with European PAL Master System model 1
Features:
In game menu and a save state option (snapshot saves).

Instantly loads games (ROMs)

Plays Master System and SG-1000 games (ROMs)

Low power consumption

max ROM size: 4MByte

max SAVE RAM size 32 Kbyte

4 layers PCB

Soft reset to menu

SDHC and SDXC cards are supported

It supports up to 1000 files per folder

Master Everdrive X7 is compatible with the Game Gear with a Gear Master Adapter

Like the other Everdrives the flashed game will stay in the memory after switching the power off.
Related Products