Everdrive GG for Game Gear (Cartridge Form) With Shell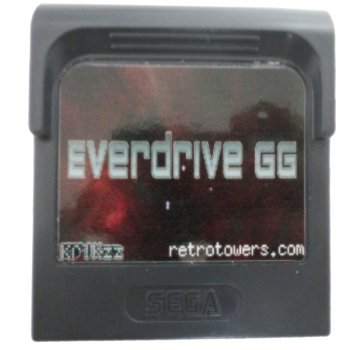 Product Code: 0075
Reward Points: 890
Availability:

In Stock
£89.99

£79.99

Price in reward points: 89000
---
Tags Everdrive GG
Everdrive GG is a flash cart for the Sega Game Gear. It can play Game Gear and Master System games on a Game Gear console.

Note: To move the SD card in and out of the Everdrive GG shell version. You will need to use a 3.8mm gamebit to open the shell every time. The 3.8mm gamebit is included with this product.
Features:
Supports ROMs up to 8mbit (1mbyte)

Includes 3.8mm gamebit

Game Gear and Master System games are supported

Save ram data can be stored or loaded from SD card

Micro SD cards are supported

Supports SD cards up to 32GB

Flashed game will stay in memory after you switch your game gear off

Codemasters and Sega mappers supported

FAT 32 supported

Note: Game Gear shells are made from used pre-owned games, so there may be a few minor marks on them and the original label will be replaced with a Everdrive GG label.
Video Review: