Dreamcast VGA Cable Adapter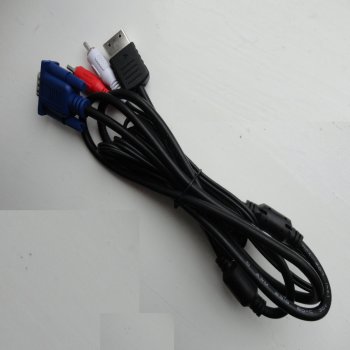 The Dreamcast VGA cable allows you to play your Dreamcast, with the best picture quality possible. The cable will connect to a VGA port on a TV or monitor. There are also 2 red and white RCA audio cables. These can either be plugged into speakers, or into the back of a monitor with a 3.5mm jack to RCA adapter.
Note: Not all games are VGA compatible. Some games won't work with the Dreamcast VGA cable. To play those games, you will need to use a Dreamcast AV cable, or a Dreamcast S-video cable.
Features:
640x480 resolution

VGA connector

RCA Red and white audio connector