Dreamcast SD Adapter Reader & Dreamshell CD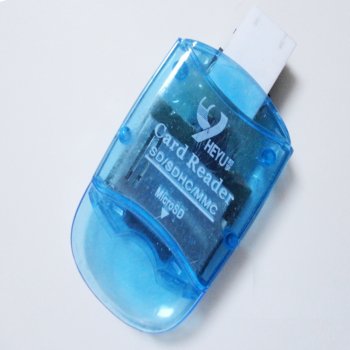 Product Code: 0041
Reward Points: 150
Availability:

Out Of Stock
£19.99

Price in reward points: 15000
---
The Dreamcast SD Adapter with Dreamshell is the ultimate accessory for the Dreamcast. It can be used to play some Dreamcast games, play homebrew, use apps, watch movies, listen to Music and use emulators.
This package includes
1x Dreamcast SD adapter

1x The latest version of Dreamshell on a CD disk

Features:
Supports standard size SD Cards, Micro SD Cards and TF.

Supports emulators for NES, Mega Drive, SNES, Game Boy, Turbo Grafx, Mame, Master System, Saturn, SG-1000, Vectrex, Neo Geo and more!

Plays some Dreamcast games

Plays Dreamcast Homebrew

Instructions for setting up Dreamshell
Note: You will need an extraction program like WinRar to be able move the DS folder to your SD card.
FAQs:
Q) How do I listen to music?
A) Download DCplaya and extract it and put it on your SD card. Put an mp3 file on an SD card. Go to Iso loader and open DCplaya. Inside DCplaya look for your mp3 file and press the A button.