Sega CD Backup RAM Cart 8189 Blocks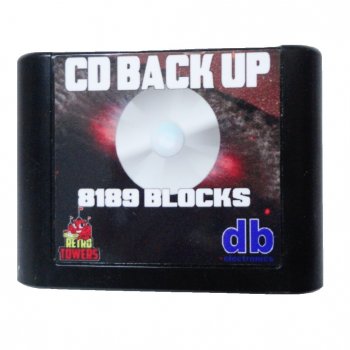 Product Code: 0179
Reward Points: 350
Availability:

Out Of Stock
£44.99

Price in reward points: 35000
---
This is a memory card for the Sega CD made by db electronics. it can save, load or delete a lot more Mega CD games, than without one.
Features:
Fits into a Genesis or Megadrive game shell

Saves 512KB worth of saved data. This is 4 times more than when using the official Sega CD Backup Ram Cart and 65 times more than without using a RAM cart at all.

Backs up a saved file to a CR2450 battery and is expected to last over 10 years.

Note: The Casing is made from a used Mega Drive game and could have some scratches on it. The Label is replaced with a Sega CD Backup Ram label.